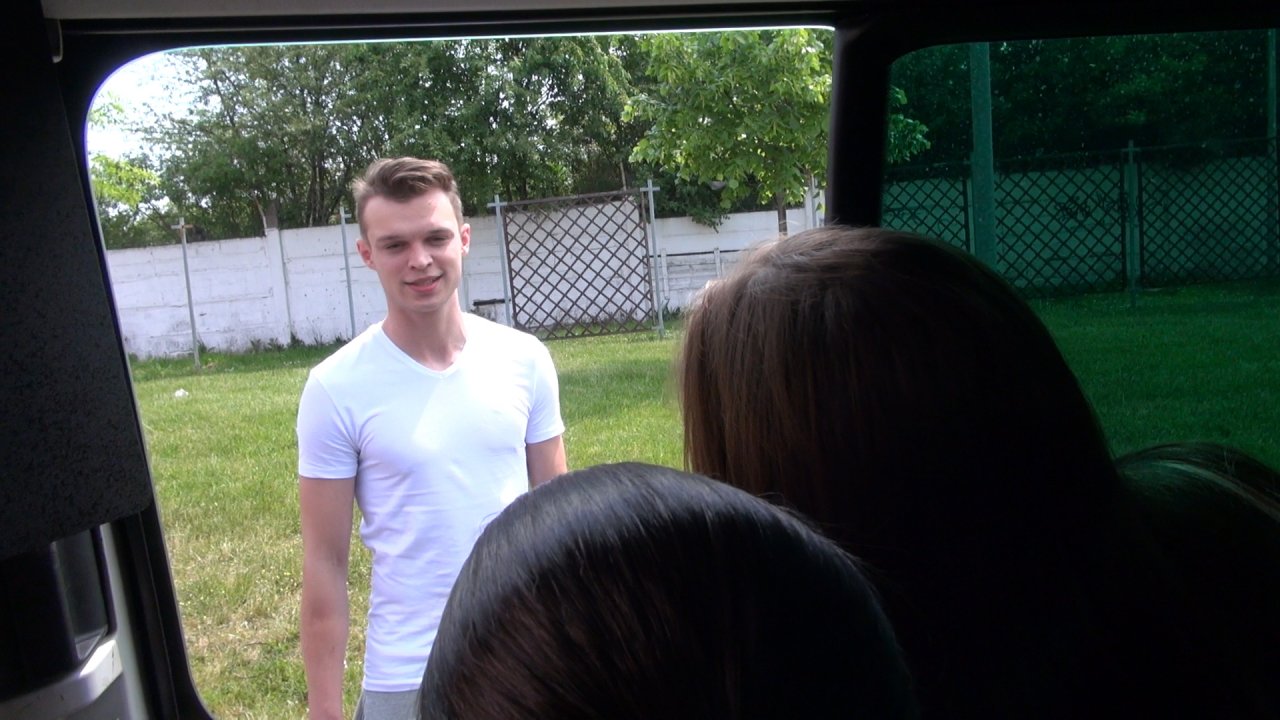 Available in:
1080p, 720p, 480p
0
Your dicks going to be in full salute from the moment you hit the play button on this xxx car-sex adventure. Takevan has never looked tastier with Mea Melone and Wendy Moon riding in the back. Mea in booty shorts and Wendy in tight workout pants. Mea spread eagle and Wendy crossing those sexy legs. Driver wants to pull over for a drink but the girls have some hardcore fucking in mind and they chat up a young lad on the side of the road waiting for taxi to his girlfriends home. Anniversary Date! The girls convince the guy to go for a ride, I mean who could resist two gorgeous Czech babes asking for cock?

Moments into the ride, Studboy sits in the middle and has a hand in each girl's pants. Then a switch as Mea sucks and Wendy kisses the guy, her heart shaped ass in full pose. Flying high speed down a back road the girls our gobbling up this dude and finally his cock is hard. What follows is a fucking fantastic Threesome as the girls take turns in every position. This guy fucks them well for an amateur!

He finally cums hard in Wendy's mouth and the girls cum swap all over the van and decide to keep the guy and drain his balls till the break of dawn!