Spooning Perfection
March 9, 2020 • featured pornstar
Ellie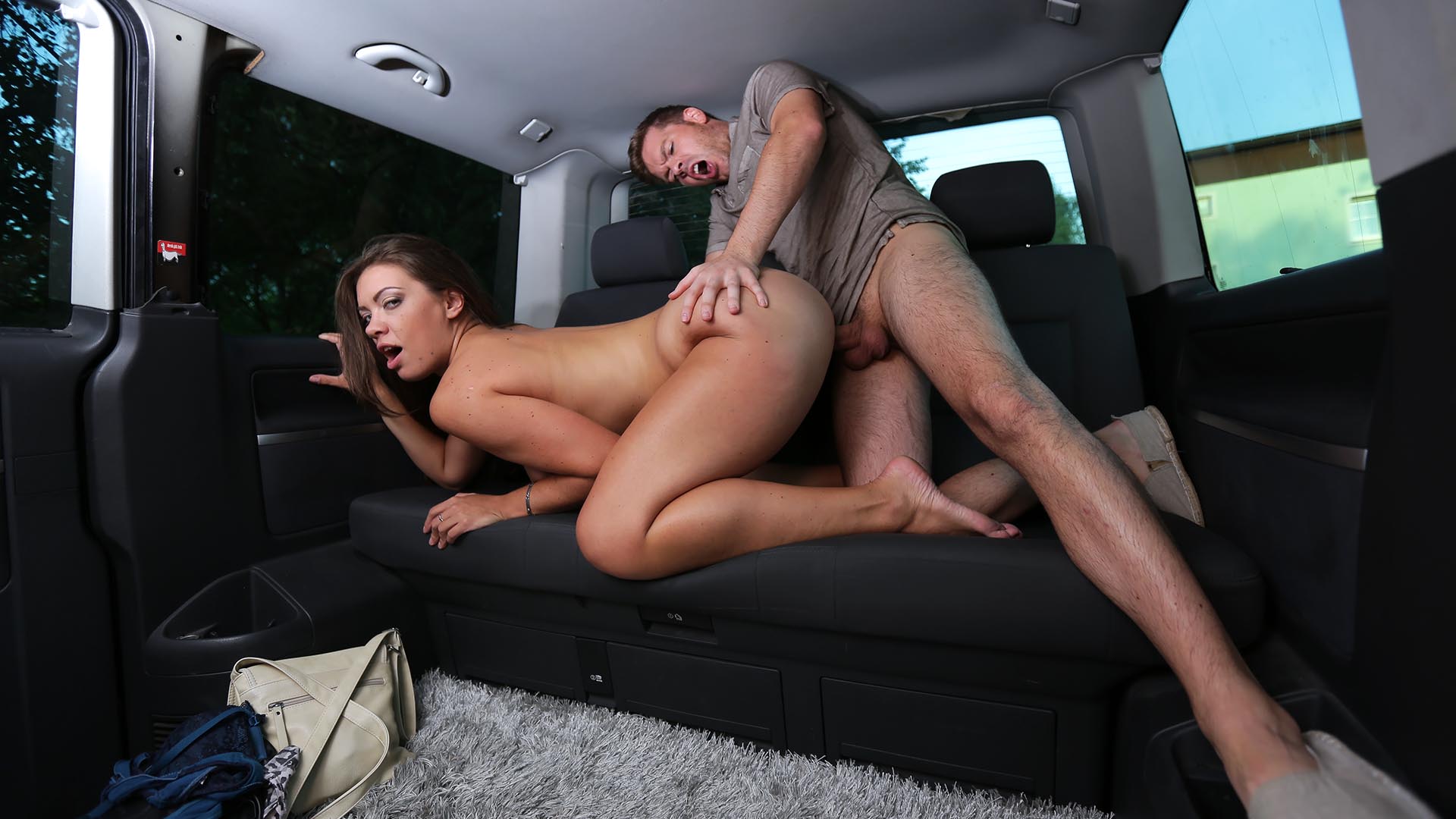 Available in:
4K, 1080p, 720p, 480p
0
Were driving for fucking hours and passing by fields today with Ryan petting his cock in the backseat. The sun is on it's way down and we come across a brunette girl in the middle of nowhere. Tall and dressed pretty sexy she says she's waiting for her friend. Nice tan, medium size tits and legs that would be great wrapped around your neck while diving for pearls. She jumps in quick for a lift and realizes she's riding with horny perverts that want their cocks fucked and sucked.

She's a big girl next to Ryan but she has her head bobbing up and down on his meat stick within moments. Sucking good till its hard and then she's so horny all her clothes comes off in one shot to reveal a nicely shaved peach and big ass ready for hard spoon style pounding. She's in ecstasy. Her long legs wrap as she comes close to orgasm. Best girl in spoon style you've ever seen. Great in reverse cowgirl too as she rides and quivers with pleasure. Doggystyle drives her mad, Ryan cums on her Twat and poor beauty gets kicked out in a meadow!