Pumped and Dumped
September 19, 2020 • featured pornstar
Amy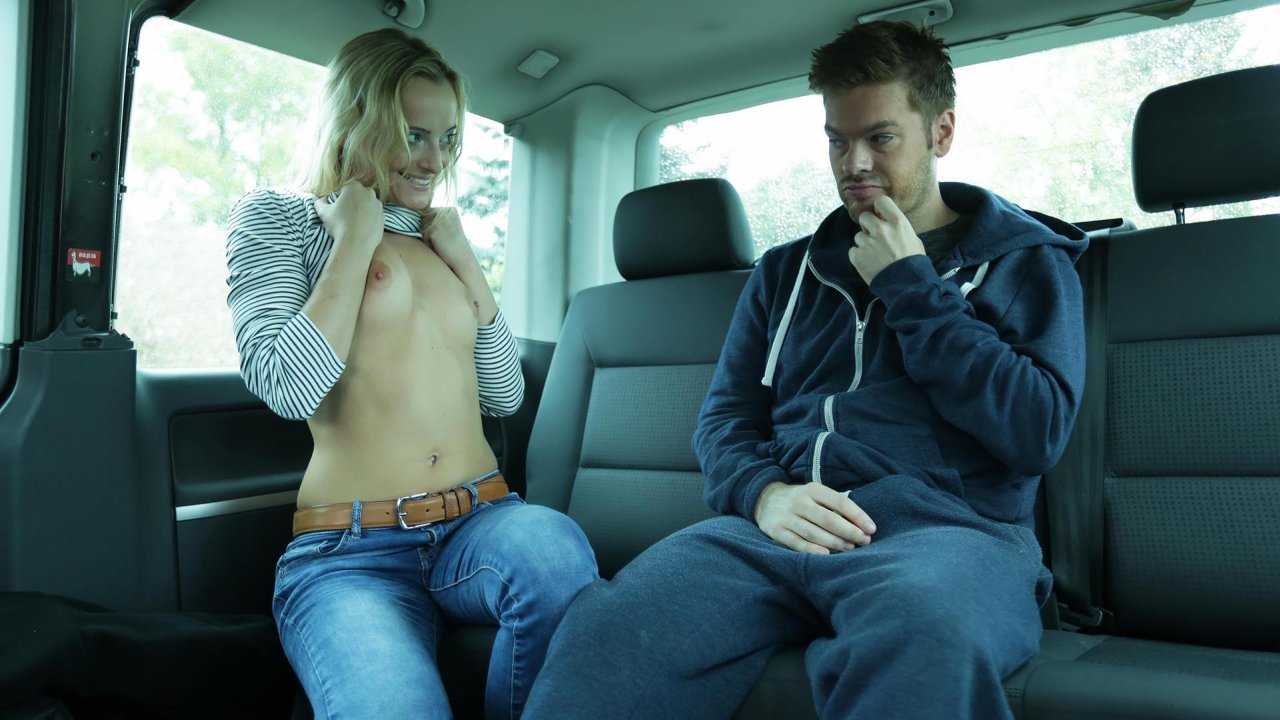 Available in:
4K, 1080p, 720p, 480p
0
It's Ryan's last day with us here in Prague so were scouting the town for one last piece of ass for him to pound in the Takevan. We have a feeling that Ryan Ryder will have car-sex withdrawals, but he is welcome back for highspeed Public fucking anytime. We spot a cute petite blonde on the side of the road and Brain and Wendy convince her to ride and give our UK pornstar a nice pre-flight fucking.


Our rider Amy is down like a clown and is showing tits and peeling all her clothes off within minutes of the ride. Ryan is stroking his dick and Amy is enamored by his looks. Boyfriend or not, she plans to suck and fuck that meat stick till it pops. Wow! She seems to be a deep throat queen. Giving a pro blowjob like a little nympho! Moments later she's getting fucked spoon style hard and fast while cruising the neighborhood. She grabs hold of the roof handles and bounces reverse cowgirl cumming hard as Ryan rubs her clit.


Blonde little kitten cums hard a few times making her shaved pussy very wet. She especially gets loose in cowgirl position, which drains Ryan's balls and makes him very happy. Mission complete. Amy gets kicked out with cum all over her ass, and Ryan is off to the airport with an empty nutsack and a smile!