School project and pussy study
February 17, 2020 • featured pornstar
Lucia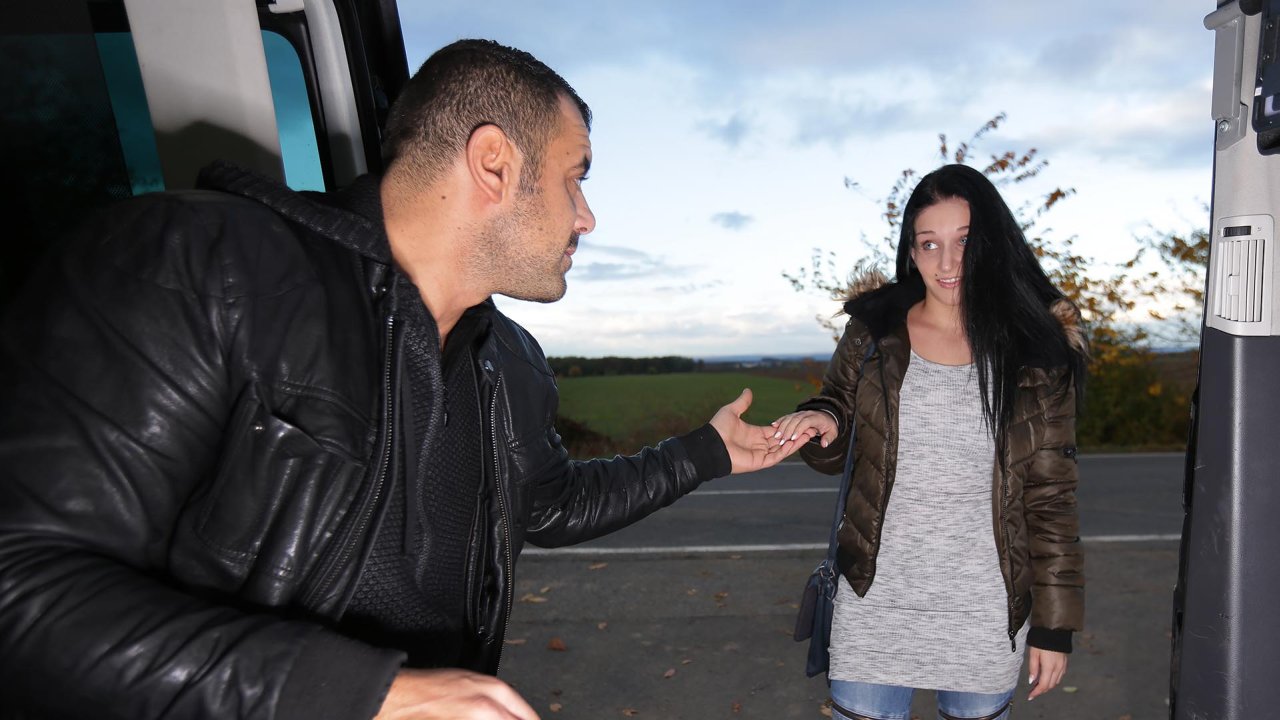 Available in:
4K, 1080p, 720p, 480p
0
Take van team went on another adventure. This time we stumbled upon a girl, who was picking colorful tree leaves for her school project. Of course we invited her inside to take a ride.
First she refused but then Tony promised her he would help with her studies in exchange for studying her pussy. For some reason she said no but Tony can be very persuasive when he is horny.
Soon enough he made her touch his dick and balls. Then she started to kiss him wildly. That was the last time she was shy. First she showed us her beautiful young tits and a big tattoo going from her back on her side towards her butt.
When she sucked Tony's cock for a while and when done with the blowjob, she undressed to reveal the sweetest ass we saw in a long time. Her thong panties hardly covered her wet shaven pussy, so Tony had to start fucking her right away. He stuck a finger up her ass while banging her which made her almost come.
She was smiling and purring like a cat when Tony switched all kinds of positions so he could fuck her in many ways and enjoy the view of her teen juicy pussy from all the possible angles.
When he unloaded all of his cum on her belly, we threw her out of the van and carried on.