Sorry for party cocking
December 5, 2016 • featured pornstar
Lola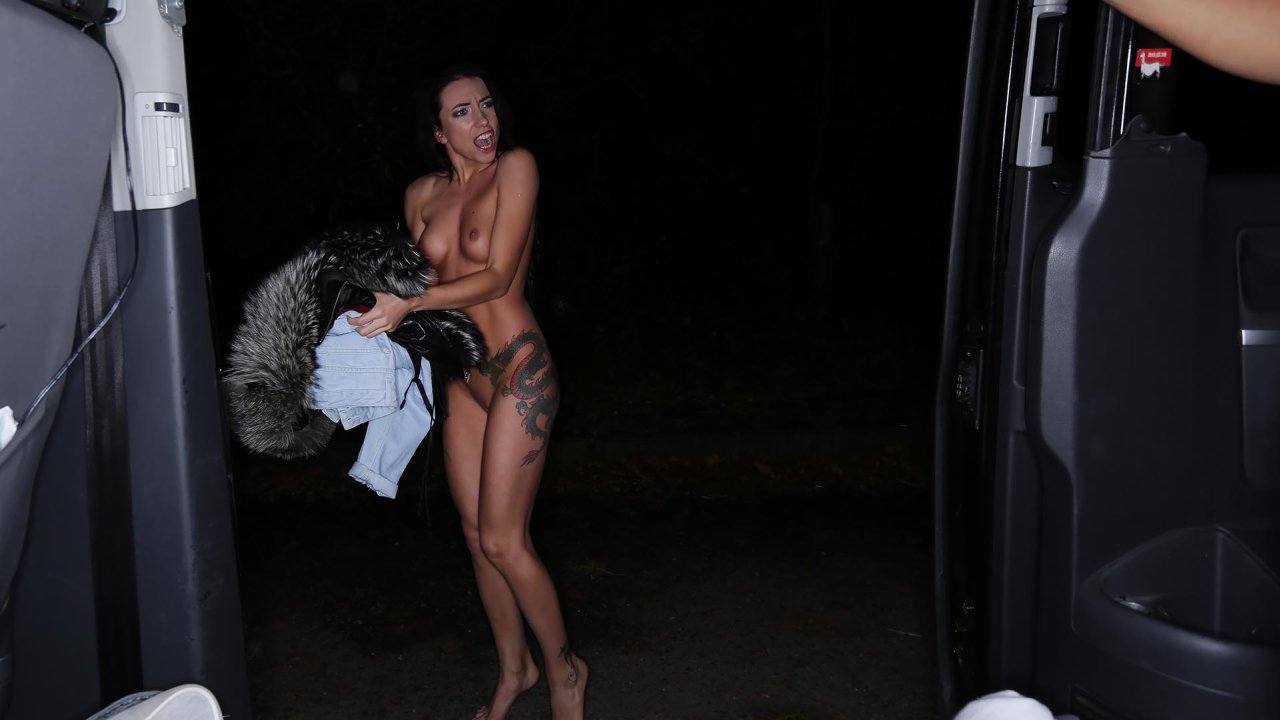 Available in:
4K, 1080p, 720p, 480p
0
We went for a night drive with the take van when we saw a beautiful dark haired girl waiting on the street. We found out she was a very hot young Russian chic who wanted to go wild party clubbing so we offered her helping with all that and more.
Wendy showed her own tits and the girl started to suck on them immediately, crazy! After she tasted Tony too, she kissed him and then started to undress to reveal a big wings tattoo on her back. She must have been a horny angel sent our way!
We had to admire her flawless tanned tits for a second because right in the next minute she went for Tony's cock hungrily and gave him a heavenly blowjob. He grabbed her pussy and she started to moan, hungry for more action.
Tony licked her sweet pussy and then she hopped on top and plunged on him, sticking his hard cock in her pussy. Her tiny ass hopping up and down like mad made us all wanna fuck her too and come all over her young body.
But that was Tony's privilege. When he was done fucking her doggie style, he came on her ass, then made a story about the carpet needing to stay clean, made her get out the car and we drove off.