Double cum shower for milf
March 16, 2020 • featured pornstar
Black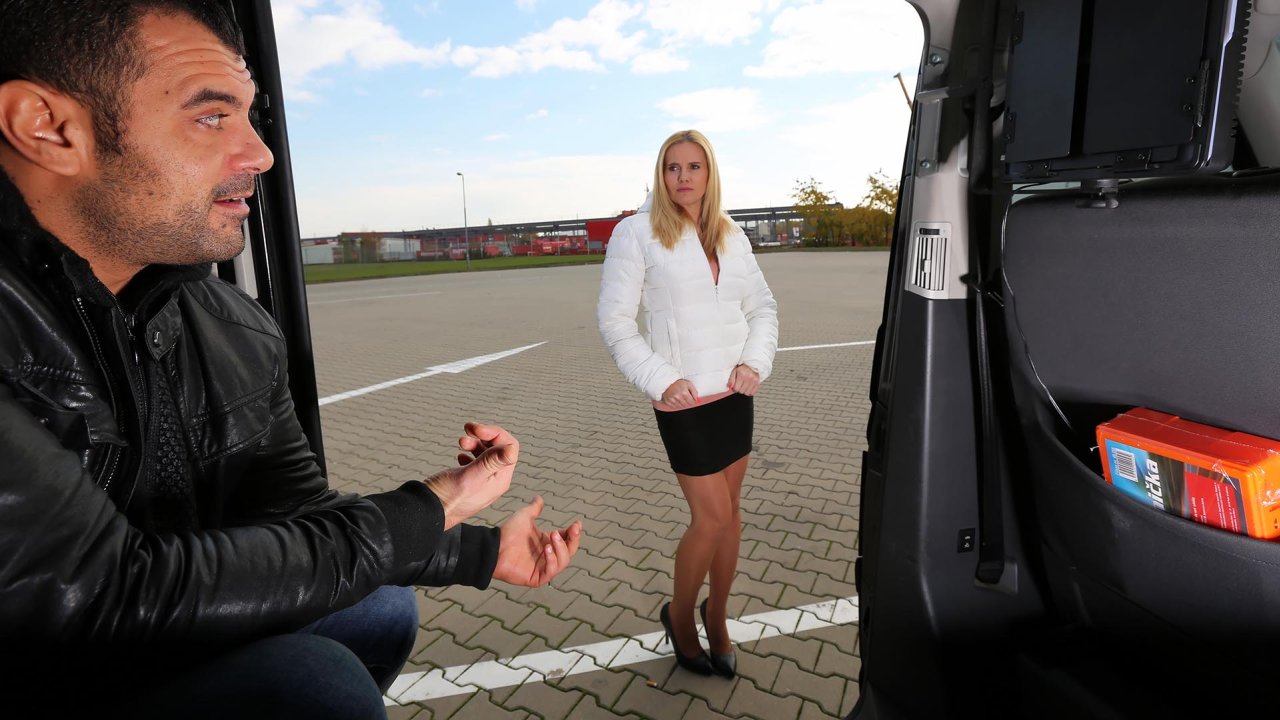 Available in:
4K, 1080p, 720p, 480p
0
Finally – a sunny day! The mood in our TakeVan was great, we were eagerly looking for a girl we could bang in the back. And then we saw her, a tall blonde in her mid thirties, she looked like she could have some mean sex skills, I mean the look in her eyes told more than a thousand words.
She didn't even take long before she hopped inside the van for a ride. The exact minute she introduced herself, we found out she wore no panties, that little milf slut!
Then she showed us her awesome big boobs and that was it for Tony. He couldn't behave any single more second, grabbed her and tore her stockings apart to reveal her pussy with a small bush above. He started to suck on her in an obscene way making his dick hard as a rock.
Then it was her time to give him a nice long blowjob. She didn't miss a chance to suck his balls, either. Then a real fuck fest began. First she rode his cock in her pussy like she was racing a horse. Then they switched all kinds of positions which made Brain horny. So he went to the back, let the lady suck his cock for a while and then fucked her, too! Wendy watched and held her long hair that was getting in the way before she started to sucking Tony's dick. What a little perverted gang bang.
Then Brain came on that lady's ass and Tony's cum covered her face for a change. She was making a mess inside so we asked her to go clean herself outside. She did so, we threw her stuff out and sped off, bye bye, cum covered bitch.