Secretive but horny
January 30, 2017 • featured pornstar
Cornelia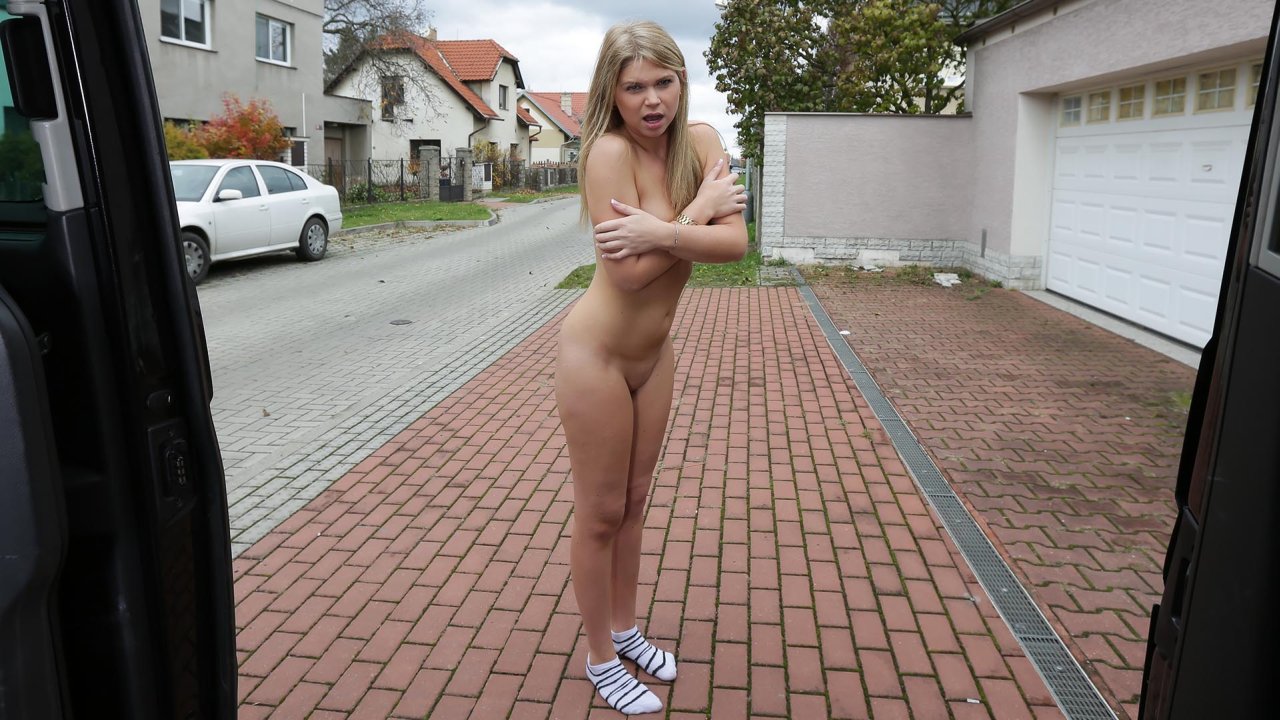 Available in:
4K, 1080p, 720p, 480p
1
Take van is on its way, another chance to explore glory holes of yet another young fresh chic.
We found a fine teen specimen walking down the street, a good looking blonde with horny eyes. When we made her enter our van, she looked very secretive, like she was hiding something.
Tony was eager to find what she had underneath her black dress and leather pants. Turned out there was a clean shaven pussy and just-the-right size pair of tits hiding there. He didn't wait a single second, grabbed her and fucked her from behind.
Wendy wanted some excitement too so she stripped her ass and showed us her cunt, just for the fun of it. Later on Wendy gave Tony a nice blowjob to make the bitch jealous a bit which worked and the girl took Tony's cock and shoved it down her wet pussy. First she rode him while holding the roof making sure she won't fall down, she wouldn't want to miss a single second of fucking that horny stallion.
At the end of this cock in pussy fuck fest, Tony came into her mouth, dripping some jizz all over her face. There is no meesing up with the take van's carpet so the miss had to step out for a second. A perfect chance to hit the gas and leave that bitch in the dirt.