Candy ride
August 23, 2020 • featured pornstar
Katy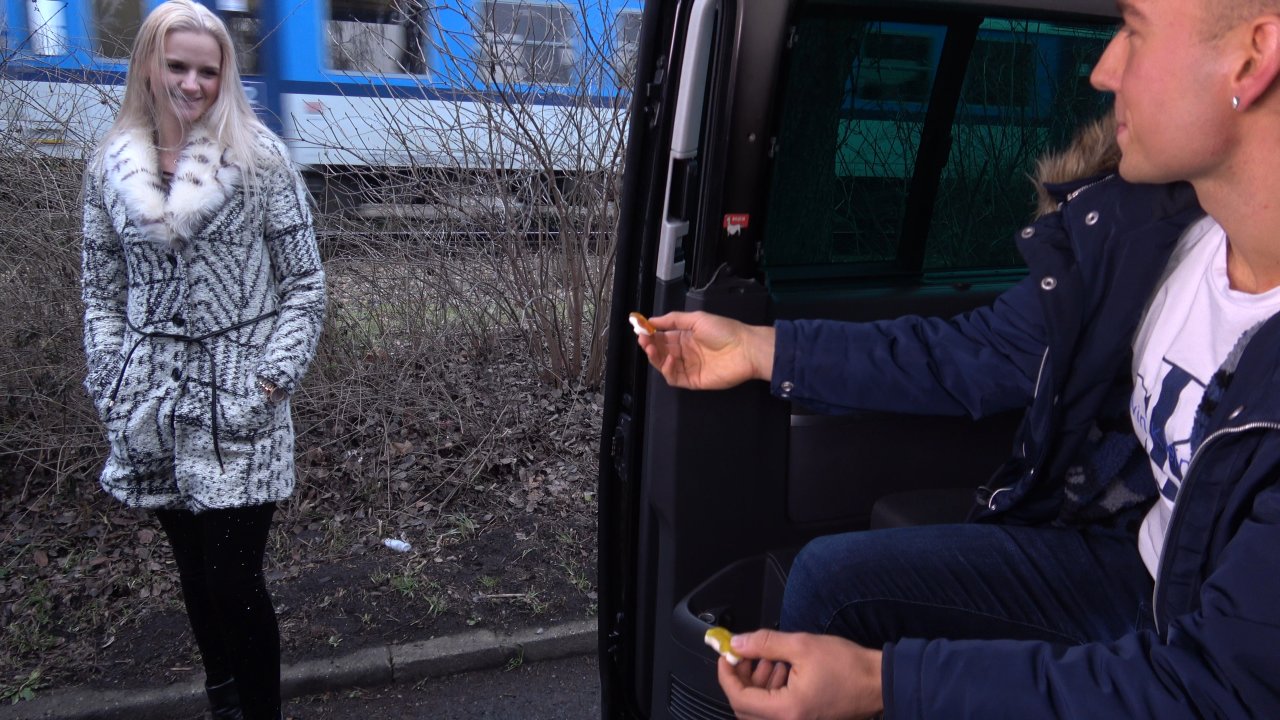 Available in:
4K, 1080p, 720p, 480p
0
This Christmas afternoon we rode with Jamie who felt really horny and was ready to bang some young ass. We saw a young blonde walking down the road next to a train station so we lured her in. It was pretty hard, she was stubborn she didn't want to go in but once we offered her some candy, she couldn't resist. Maybe she had a sweet tooth.

Jamie wanted to know whether she has a sweet pussy, too. But she continued to reject all his attempts to undress her or at least to feel her tits. After a while Wendy had to use her charm and finally made her melt. She grabbed Jamie's cock and started to suck him
but was really inexperienced so we had to tell her what to do to make his dick hard.

She really had a sweet pussy ? Jamie licked her for a while and confirmed that. When she put his dick in her juicy pussy and rode Jamie, she needed no more advice. She moaned and whined because
despite what she said about having sex every now and then it looked like she was really horny. When Jamie came on her pussy, we gave her a few napkins and threw her out of the car. Ta-da!