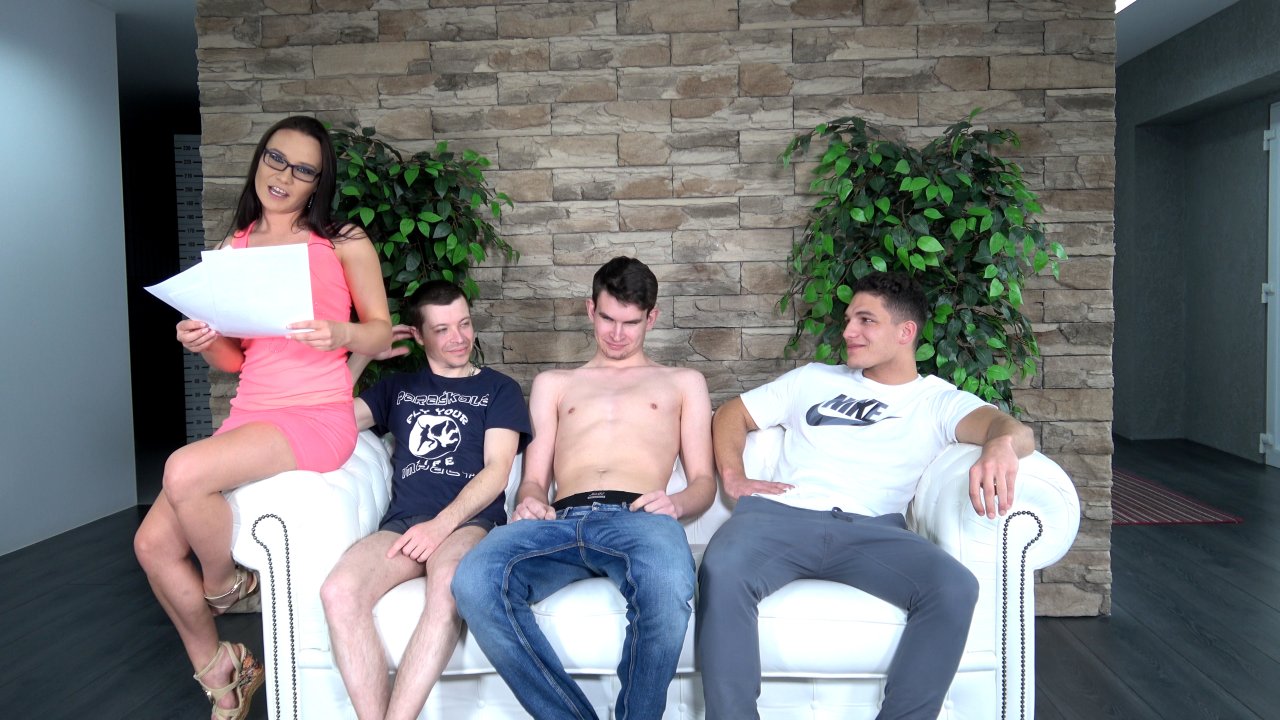 Available in:
4K, 1080p, 720p, 480p
0
Today I had three contedners at once, funny thing was that one of them could be a father to the other two. This first guy was the only one who almost had a pass, he got it hard and fucked... but he cummed way too early. For the other too it was much more of a fail.

An ambitious young fucker with 2000 on his fuck count could not get it up and hard; and then the last contender, mr DJ, was fired off our couch and also camera shot due to not being able to get his small dick at least a bit hard. Well I had to show all three guys a thumbs down. Terrible trio.