Fuck her pussy before boyfriend comes
August 7, 2017 • featured pornstar
Emily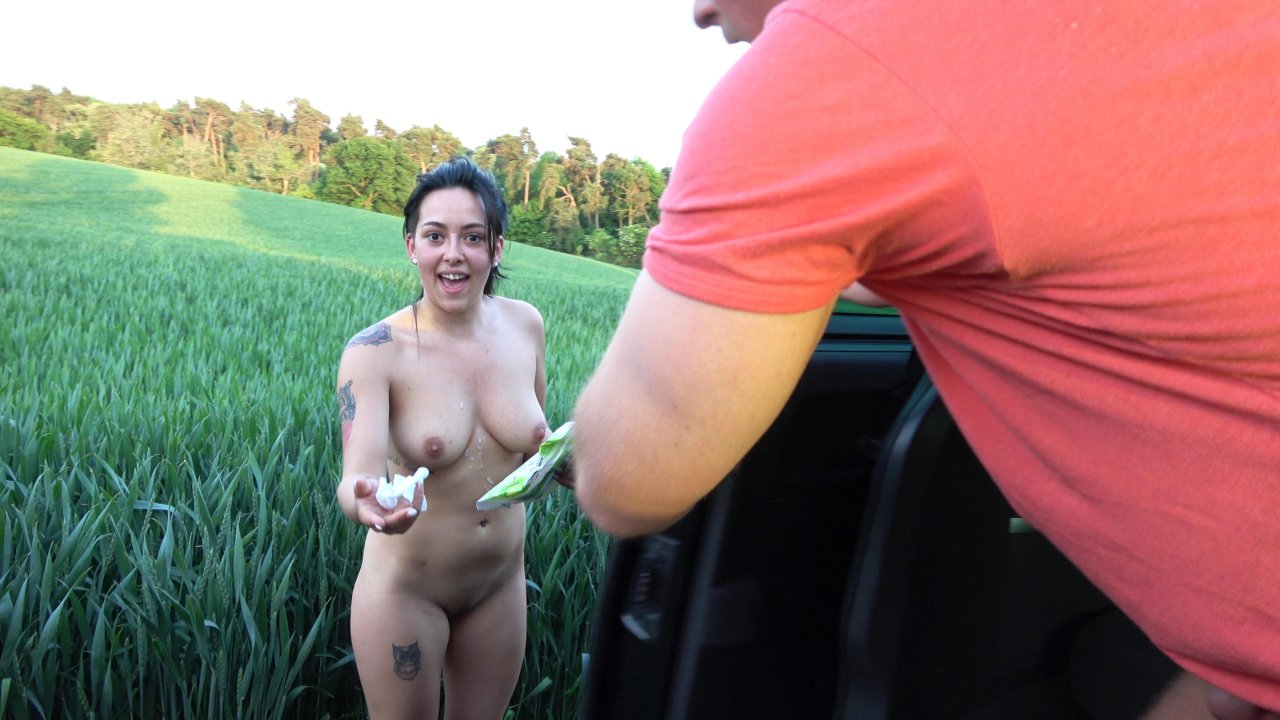 Available in:
4K, 1080p, 720p, 480p
0
It's a bright sunny day and it looks like the takevan will leave with cumfull balls and empty hands. Luckily, Tarzan has to pee and he comes across young girl, who's tanning topless. Tarzan forgets all about peeing as his organ suddenly senses a better use. It takes a lot of convincing, but several well placed kisses soften up even the most reluctant girl. Tarzan's cock is ready for the action... but there is just one problem.

There's a boyfriend on the way who might not find it funny being cuckolded. So packing up the naked and horny girl, the trio moves back to the van, where the right action starts. Tarzan's huge cock enters the tight crevices of Evelin and the boyfriend is forgotten as Tarzan makes sure that his dick stretches her out. After he cums on her huge breasts, she once again finds herself out on the curb as the crew of the takevan drives away into the sun.