Blonde nympho beast craves the cock
September 4, 2017 • featured pornstar
Nesty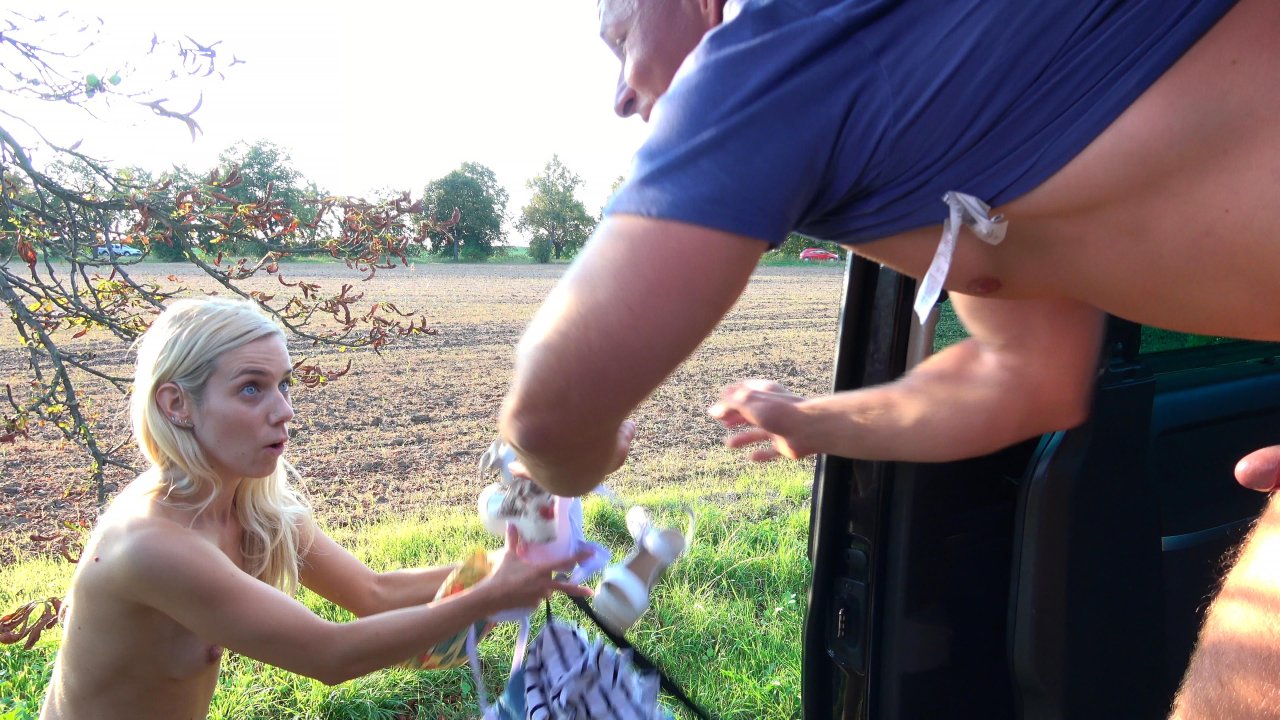 Available in:
4K, 1080p, 720p, 480p
0
This was one of the different Take van shots. Our driver had a very hot blonde girl in just underwear in our van right from the beginning. She was very very horny. Our Tarzan was even a bit scared of how cock hungry she was. He was even shy! That is unseen from our cock hero.

However it took just few touches of blondes mouth on Tarzans dick and he defrosted and got horny as well. Then she started sucking his dick like a popsicle and it started to be clear that this will be a good fucking ride. After some missionary action there was a doggystyle, then blondie pussy on the top (with reversed position too) ending with a good old cum dripping out of the satisfied pussy. A beatuiful ride with a beautiful bitch. But as you know, blondie bitch full of cum should not spoil our carpet, so we threw her out of the car and rode away into the distance!