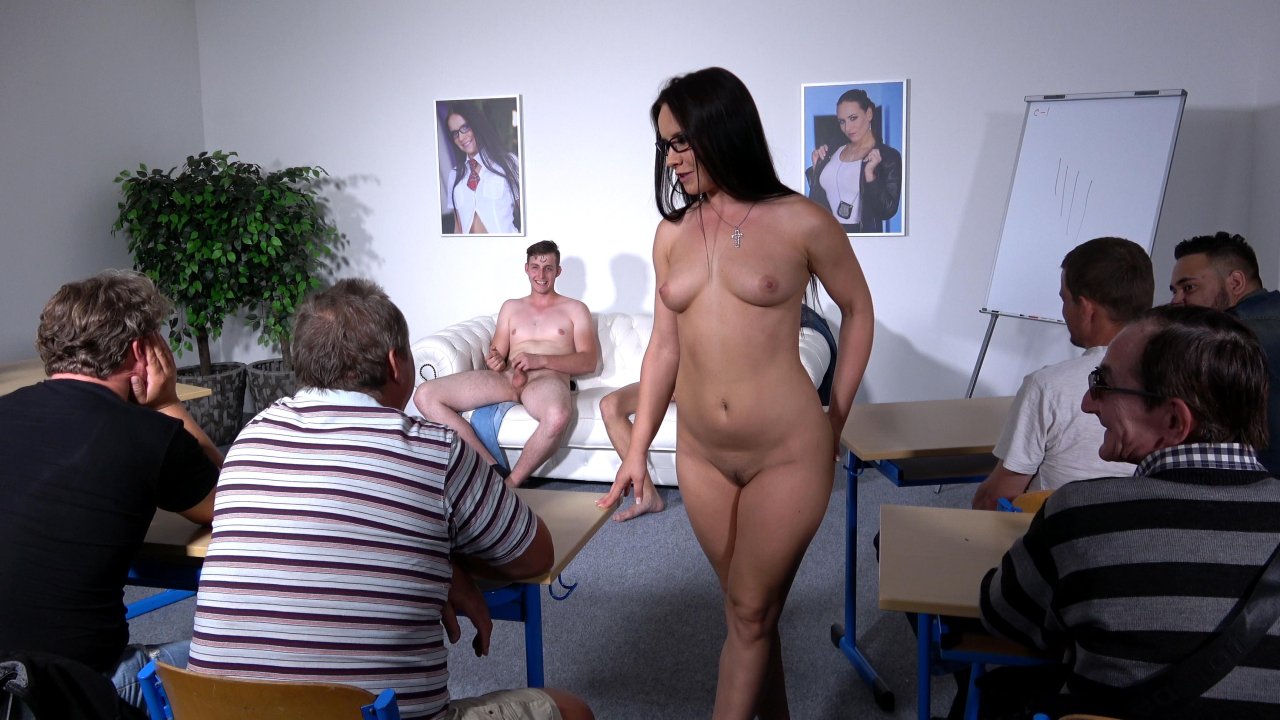 Available in:
4K, 1080p, 720p, 480p
0
Have you ever looked at our Wendy with her glasses on and thought she would make a drop dead sexy sex-education teacher? If yes, then you will love his challenge. It is a bit of sex-education class, a bit of documentary and also another funny challenge episode with guys dicks made of soft gum. They are so nervous from all the others looking, that they are incapable to get their cocks hard for Wendys amazing pussy.

Since our Wendy is also blowjob professional, she gave those lucky guys a taste of her vacuum cock-sucking technique. But hopeless is hopeless and those guys got a thumbs down nontheless.