Double chick, double trouble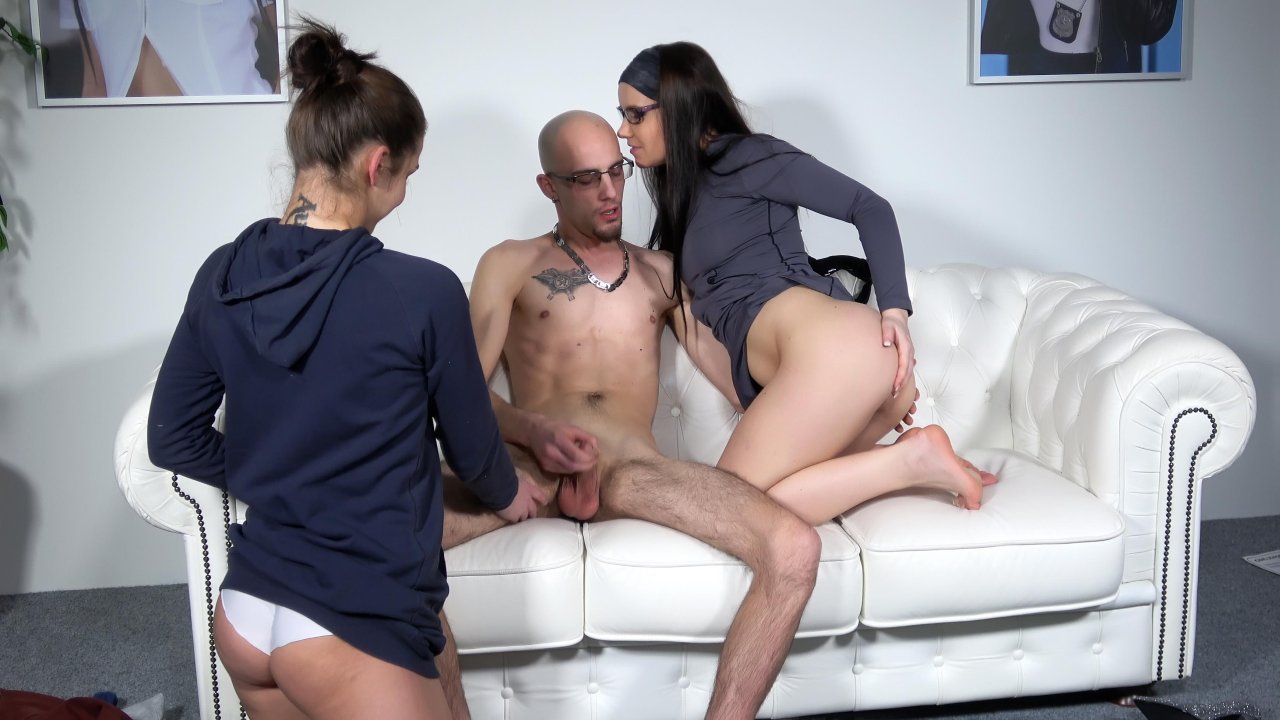 Available in:
4K, 1080p, 720p, 480p
0
Wendy has a special guest star, Nana the nympho! Her new challenger is young and doesn't have that much experience. He's a stay at home dad with kids, who'd like to try something new and maybe get some money. Wendy entices him with sexy panties and Nana can't keep her hands to herself either. Too bad Patrik just can't get it up, even with two hot chicks with horny pussies vying for his attention. Wendy get's so frustrated at one point she just has to give the cameraman a quick blowjob, to get a taste of fresh meat. The challenger is trying hard, and Nana is all over him, but to no avail. The only one getting some action today will be the cameraman.