Revenge Fuck
May 27, 2019 • featured pornstar
Karina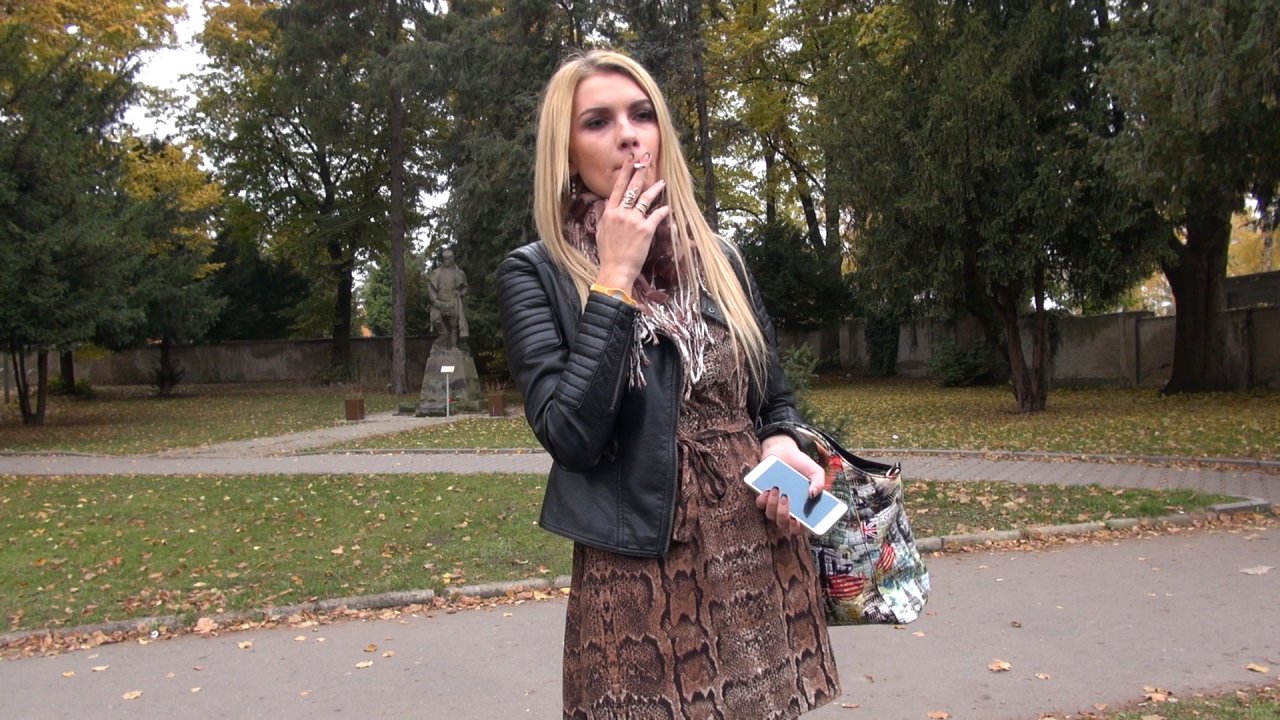 Available in:
1080p, 720p, 480p
0
Some days it's crazy how easy the Pick up is. Like on this occasion with Karina. Tasty and tall, blonde, fucking pissed off at her boyfriend or pimp, no idea but she just climbed right in the van with us. Long legs, knee high socks and a skirt. Is it christmas? She tells us she's from Ukraine and the clothing methodically gets stripped off her body, but wait a second! She tell's us that's her job. We picked up a stripper, jackpot!

Brain asks Ms. Karina for a pussyhot, and bingo, she flashes her nicely trimmed pie right at us. Luke whips out his dick and she resists, for like a second before she's kissing the tip. Her inner sex demon is unleashed! We learn she loves sex, and a good pussy licking is the next priority on the list. Then Ms. provocateur starts fingering herself until Luke sticks it in that tight wet slit of hers.



Driving in deep Luke works Karina into a frenzy. From spoon to cowgirl she twerks that curvy ass and rides up and down until Orgasm as the cars passing by get a free show! She loves the thrill of fucking on the road and cums hard in doggy style. Luke wraps things up with a Glazing all over those perky tits and we drop Karina off in the middle of the city, naked!