Secretary in Heat
March 4, 2019 • featured pornstar
Luci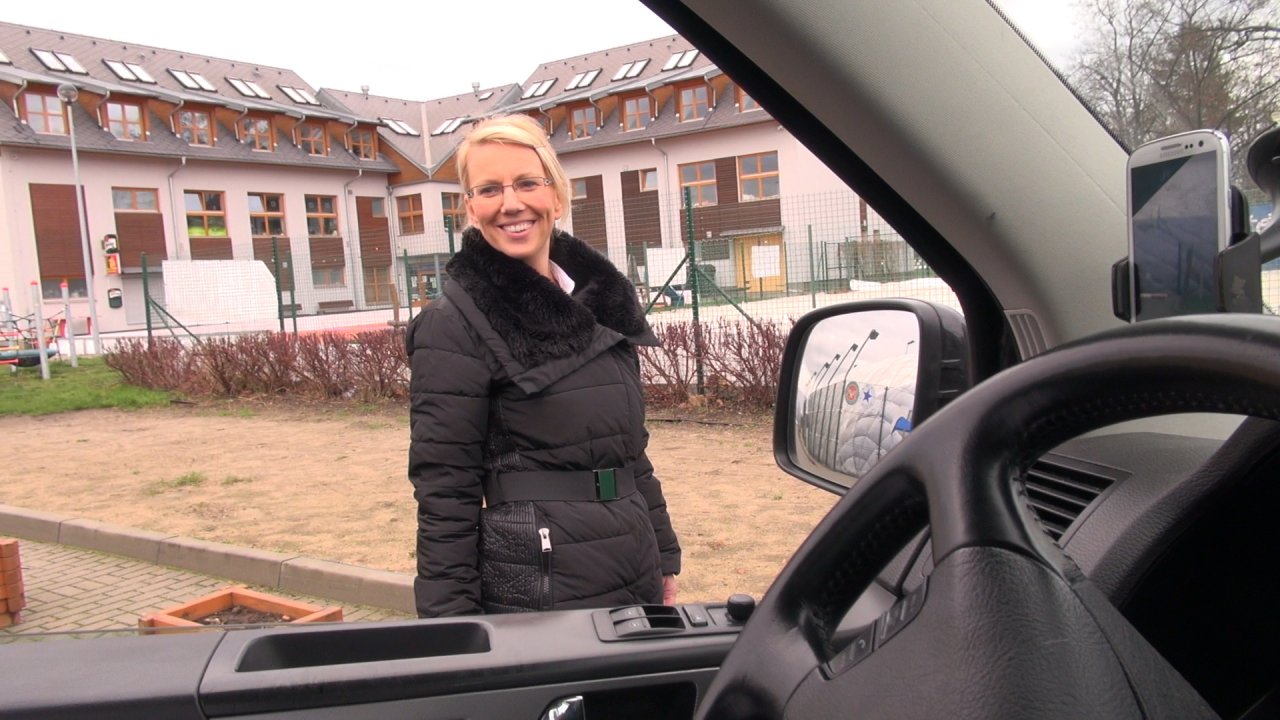 Available in:
1080p, 720p, 480p
0
Another fine pick up point here in Czech are the parking lots of office buildings. You never know who you will encounter, but you can bet if you scope things out like we do, you'll nail something. We cruise today at lunch time and find a blonde secretary with glasses and short black skirt named Luci. We start the flirt with her immediately and get the cold shoulder. Says she's off to meet someone, but we never take no for an answer.

We trail her like a pack of hounds in heat then Steve just pulls her in, throws her down on the magic rug and feeds her tongue. Oh fuck, she loves it and is 100% ready to for fuck! Total nerdy office girl, horny as hell! Steve spreads her legs and sucks those big tits while flicking her clit. Luci's mind is blown.

Just wait till you see how ready for fuck this girl was. Gobbling cock down to the balls and riding like she's in the formula 1. Really sweet shaved pussy too. She handles Steve's cock at full speed in doggy, missionary, cowgirl and reverse, talks dirty to us and loves that were filming it. Steve wraps things up with a Creampie deep inside her pussy then we slam the brakes and she hurtles towards the front set. Haha, time to get out now, Bitch!