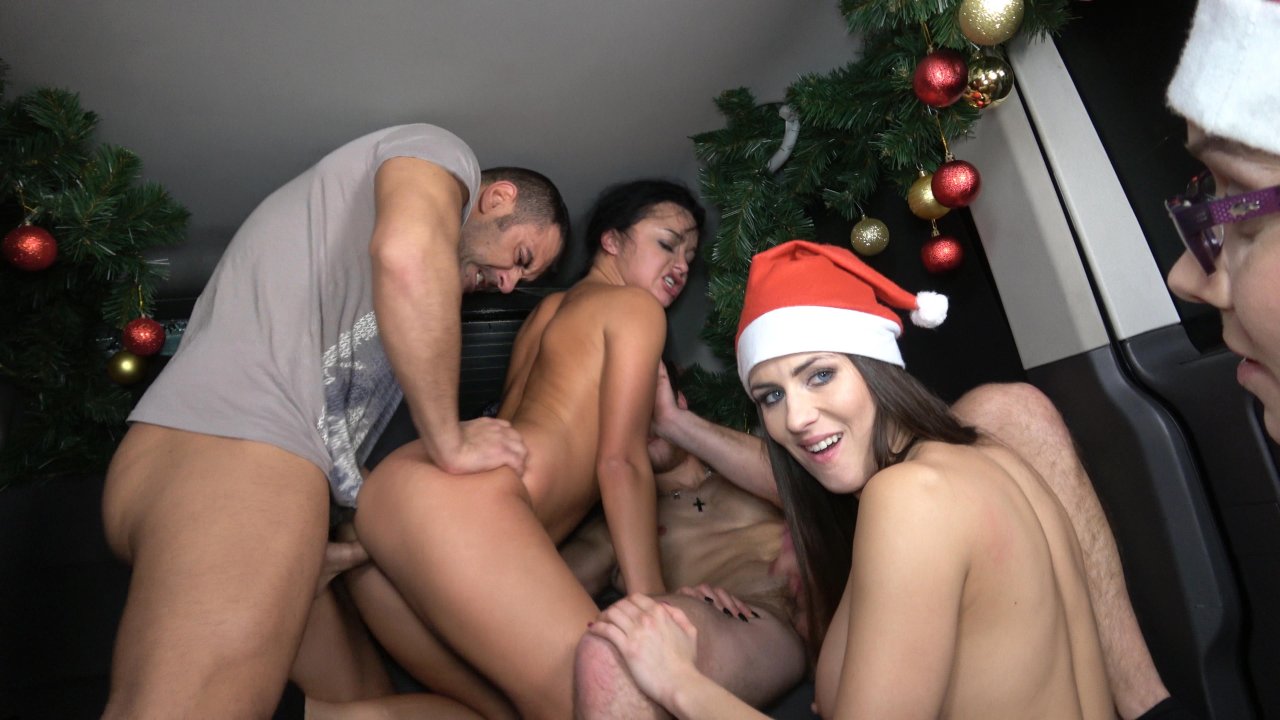 Available in:
4K, 1080p, 720p, 480p
0
We lit up some Christmas lights and had our van embellished with decoration and head out for a wild xmas ride. Melone giving head to Brain at the wheel, Tony in the back with Wendy, waiting for some cock action.
Soon enough we found a young guy standing on a street, waiting for a cab. We loaded him up and went on. Too many dicks in the van now, not good. We needed some pussies to balance the equation.
There they are! A couple of young, almost teen girls on the street. We pulled over and it didn't take long for us to persuade them it was in their best interest to get in and ride with us. And what a ride that was!
One of those girls was shy and rode with Brain in the front while the other immediately grabbed Tony's cock and started sucking him. Melone took care of the young guy we picked up and gave him a blow job.
After everybody's cock were hard and all the pussies got wet and horny a true fuck fest took place. I bet you have never seen so much cock riding, pussy fucking and cum licking in one van before. I mean it was insane – we had many cameras installed and recording, yet we couldn't catch all the action that was going on in there. All you could see was tits, tits, dick, tits, ass, cock, pussy, dick, cum, dick, pussy, ass...all of them in a crazy frenzy of a holiday gang bang.
A true Christmas party.