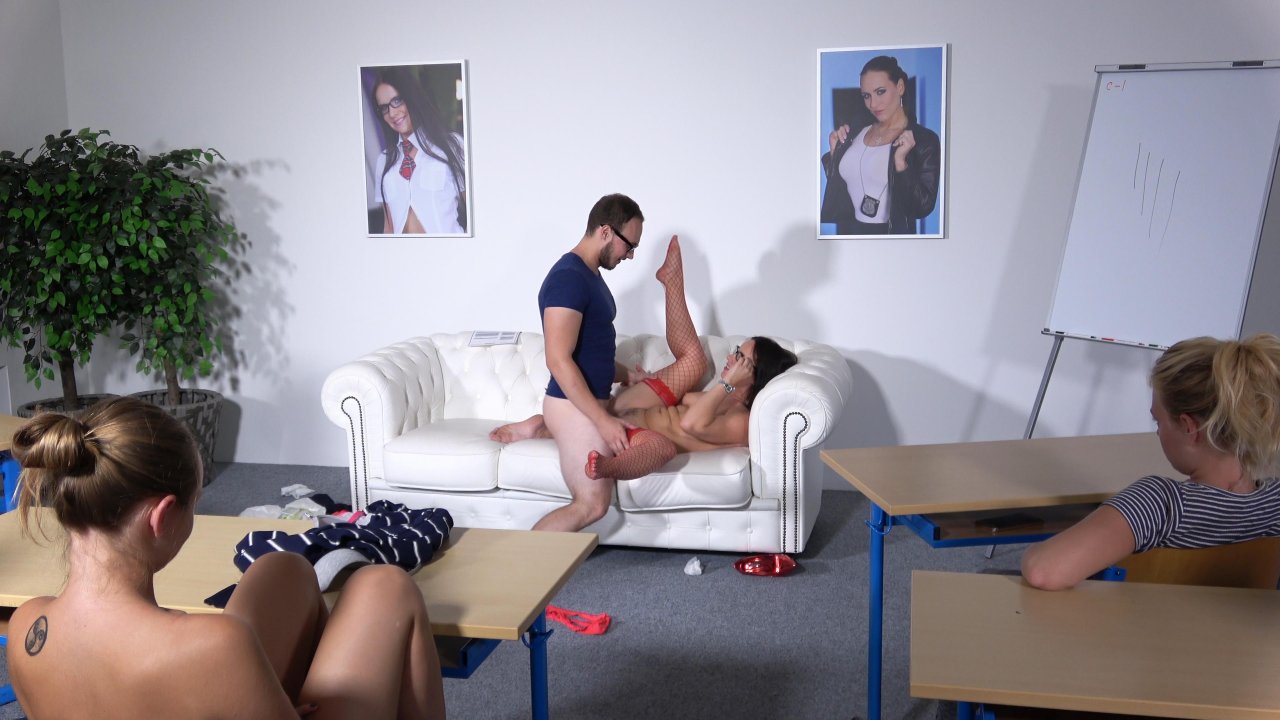 Available in:
4K, 1080p, 720p, 480p
0
This challenge gets interesting right from the start as Wendy has several prospective challengers, along with a girl. While the boys work "hard" on getting it up, Wendy is amusing herself with some hot girl on girl action, and with her tongue deep inside a hot cunt, she discovers a new protégé.
The boys enjoy the show and get some action too, but it's a bit too much. The young challenger squirts at the first touch of Wendy's lips. However, the second challenger is up to the task and fucks Wendy hard in the cunt, then shoots his load all over her sweaty body, finally soothing Wendy's horny pussy.